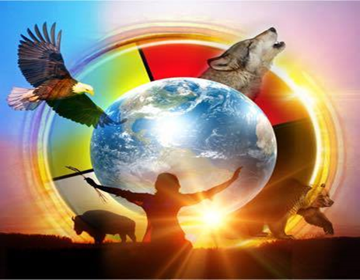 We acknowledge that the sacred land on which we serve our community is on traditional territories of the Wendat, Haudenosaunee (Ho-den-oh-sho-nee), the Anishinabeg (Ah-nish-in-nah-beg), and the Mississaugas of the Credit. This territory is covered by the Dish with One Spoon Wampum Belt Covenant, an agreement between the allied nations to peaceably share and care for the lands around the Great Lakes.
We recognize the many Indigenous Peoples who presently live on this land known as Turtle Island as well as their ancestors. We further recognize that the contributions and historic importance of Indigenous Peoples must be clearly and overtly connected to our collective commitment to make the Truth and Reconciliation Commission of Canada: Calls to Action real in our communities and in our work.
The South East Toronto Family Health Team will remain committed to advancing Indigenous sovereignty in the work that we do, knowing that this is not a single action but an intentional journey.