Here is how the South East Toronto Family Health Team helps to promote your health:
We help you understand the risk factors for diseases and we provide you with screening tests and follow-up.
We find and treat health problems at the early stages when care is more effective.
We help you manage chronic disease (teach you how to manage your condition better).
We use the most recent technology to manage health records and information. This means that your health information will be secure when it is shared among health professionals.
We work with patients and families to help you "navigate" the health care system. This helps to ensure that the care you receive is well-coordinated.
We help you get access to the right service with the right provider at the right time!
The South East Toronto Family Health Team
is committed to meeting the Ontario government's strategy to improve access to comprehensive primary health care for Ontarians by:
Reducing the number of unattached patients in South East Toronto;
Keeping Ontarians healthy;
Reducing wait times; and
Providing better access to primary health care services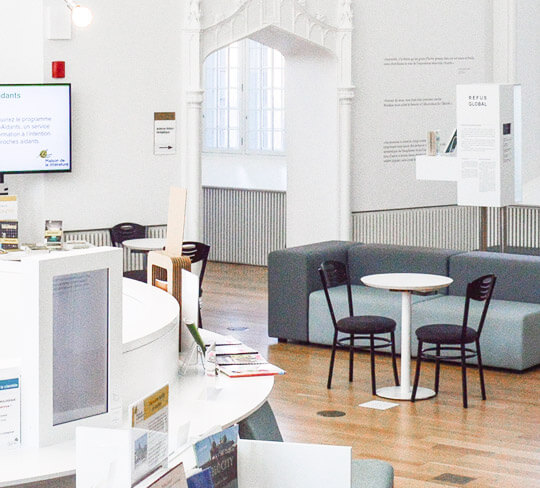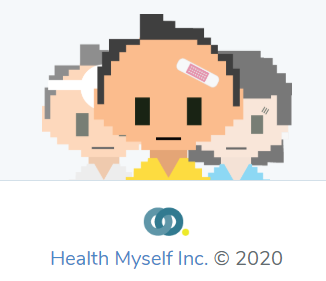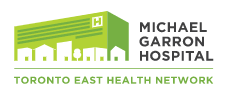 Administration Head Office
---
Stephen Beckwith, Executive Director
Connie Gray, Finance Manager
David Ceballos, Information and Technology Manager
Michael Murray, Quality Improvement Manager
Nick Cragg, Human Resources Manager
Cynthia Montaubin, Executive Assistant
Vanessa De la Vega, Programs and Services Assistant
Dr. Tarin Arenson, Physician
Dr. Jackie Bellaire, Physician
Dr. Corey Bricks, Physician
Dr. Rob Ciccarelli, Physician
Dr. Blaise Clarkson, Physician
Dr. Eleanor Colledge, Physician
Dr. Geordie Fallis, Physician
Dr. Caitlin Fitzpatrick, Physician
Dr. Stephanie Godard, Physician
Dr. Aaron Harris, Physician
Dr. Louisa Huband, Physician
Dr. Betty Hum, Physician
Dr. Neha Kanga, Physician
Dr. Kim Kitto, Physician
Dr. Edward Kucharski, Physician
Dr. KitShan Lee, Physician
Dr. Erica Li, Physician
Dr. Michelle Lockyer, Physician
Dr. Shaghayegh Rezaie, Physician
Dr. Deanna Telner, Physician
Dr. Sam Tirkos, Physician
Dr. Peter Tzakas, Physician
Dr. Kimberly Wintemute, Physician
Dr. Sian Wong, Physician
Dr. Roy Wyman, Physician
Interprofessional Healthcare Providers
---
Ajai Rooprai, Chiropodist
Veronica Park, Chiropodist
Kelsey Hamara, Nurse Practitioner
Erin Lough, Nurse Practitioner
Sanka Ravichandran, Nurse Practitioner
Hiliary Siurna, Nurse Practitioner
Candice Sockett, Nurse Practitioner
Lauren Walton, Nurse Practitioner
Jessica Visentin, Pharmacist
Aysha Mussani, Pharmacist
Aida Moradi, Physiotherapist
Jean Guo, Physician Assistant
Erin Eadie, Psychologist
Julie Seale, Registered Dietitian
Serena Beber, Registered Dietitian
Lauren Cripps, Registered Nurse
Lane Dillon, Registered Nurse
Anna Licht, Registered Nurse
Nastaran Tamiri, Registered Nurse
Phyllis Yuen, Registered Nurse
Stefanie Grundy-Ward, Registered Practical Nurse
Debra King, Registered Practical Nurse
Maryam Fazl, Social Worker
Thea Smith, Social Worker
Sarah Bogach, Social Worker
Family Medicine Residents
---
Dr. Mohamed Ahmed, Family Medicine Resident
Dr. Ramsha Awan, Family Medicine Resident
Dr. Melinda Caputo, Family Medicine Resident
Dr. Tali Filler, Family Medicine Resident
Dr. Claire Fine, Family Medicine Resident
Dr. Amy Freeman, Family Medicine Resident
Dr. Casey Goldstein, Family Medicine Resident
Dr. Annie Herman, Family Medicine Resident
Dr. Paige Homme, Family Medicine Resident
Dr. Mohsen Javam, Family Medicine Resident
Dr. Gill Kazevman, Family Medicine Resident
Dr. Brendan Kelly, Family Medicine Resident
Dr. Sophie Kerzner, Family Medicine Resident
Dr. Ryan Kirkby, Family Medicine Resident
Dr. Geoff Lau, Family Medicine Resident
Dr. Rebecca Lauwers, Family Medicine Resident
Dr. Ashna Maredia, Family Medicine Resident
Dr. Geoff McKendry, Family Medicine Resident
Dr. Josh Morganstein, Family Medicine Resident
Dr. Erich Nelson, Family Medicine Resident
Dr. Erin Neville, Family Medicine Resident
Dr. Dana O'Brien, Family Medicine Resident
Dr. Parnian Pardis, Family Medicine Resident
Dr. Jake Pyche, Family Medicine Resident
Dr. Caleb Tackey, Family Medicine Resident
Dr. Felipe Teixeira, Family Medicine Resident