Please click to go to section:
If you are a patient of the Family Health Team and would like to update your Health Card information, please click the link below:
This form is NOT intended to register as a NEW patient at the clinic.
Privacy Policy
Privacy and Confidentiality
Your health information is treated with respect and your privacy is protected. Access to your personal health information is available only to those: i) who need to know, ii) who are involved in your healthcare, and iii) who have received your consent. These may include Physicians, Family Medicine Residents, Specialists, Nurse Practitioners, Registered Nurses, Social Workers, Care Navigator, Chiropodist, Mental Health/Addictions Counsellor, Clinical Pharmacist, Physician Assistant or Registered Dietitians. When your personal health information is collected, the privacy and confidentiality of the information is protected.
Electronic Health Records
Client health information may be maintained in electronic health records that are password and firewall protected. The software only allows health professionals identified as involved in your health care to have access to your information.
Legislation
South East Toronto Family Health Team complies with the Health Information Protection Act (November 2004), comprised of both the Personal Health Information Protection Act (2004) and the Quality of Care Information Protection Act (2004).
Website Links:
From these Acts key privacy principles include:
Principle 1 – Accountability for Personal Information
South East Toronto Family Health Team is responsible for personal information under its custody or control and has a designated individual, the Chief Privacy Officer, who is accountable for the organization's compliance with the legislation and the privacy principles that follow.
Principle 2 – Indentifying Purposes for Collection of Personal Information
As your personal information is being collected, the South East Toronto Family Health Team will identify the purpose for which it is collected. The primary purposes include: delivery of direct patient care, administration of the health care system, research and statistics, or to comply with legal and regulatory requirements.
Principle 3 – Consent for the Collection, Use and Disclosure of Personal Information
Your knowledge and consent are required for the collection, use or disclosure of personal information, except where inappropriate (guardianship; power of attorney).
Principle 4 – Limiting Collection of Personal Information
Only information that is needed for the purposes of the Family Health Team will be collected. Information will be collected by fair and lawful means.
Principle 5 – Limiting Use, Disclosure and Retention of Personal Information
Personal information will not be used or disclosed for purposes other than for those for which it was collected, except with the consent of the individual or as required by law. Personal information will be retained only as long as necessary for fulfillment of those purposes and in compliance with legislation.
Principle 6 – Ensuring Accuracy of Personal Information
Personal information will be as accurate, complete and up-to-date as is necessary for the purposes for which it is to be used.
Principle 7 – Ensuring Safeguards for Personal Information
Security safeguards appropriate to the sensitivity of the information will be used to protect personal information.
Principle 8 – Openness about Personal Information Policies and Practices
Information regarding the Family Health Team's policies and practices relating to the management of personal information are available upon request.
Principle 9 – Individual Access to their own Personal Information
An individual may request access to their personal health information. An individual may challenge the accuracy and completeness of the information and have it amended as appropriate.
Principle 10 – Challenging Compliance with South East Toronto Family Health Team's Privacy Policies and Practices
An individual may direct a challenge concerning compliance with the above principles to the Chief Privacy Officer.
Our Office Policies
To view our clinic policies, please click HERE
You must bring your Health card and all medication with you to each visit.
Although most of your appointments will be with the same primary care provider, sometimes your appointment will be with one of our other health care professionals, as we are an Interprofessional family health team.
If lab results from tests are not normal, you may need a follow-up appointment. Our office will contact you if this is the case.
Please let us know if you have confidential voicemail so that we can leave you messages and/or test results.
We suggest that all members of your family have appointments with the same primary care provider.
We will not prescribe any narcotic drugs or other drugs that can cause addiction on your first visit with us. We will only prescribe drugs of this type after we have done a full assessment and have reviewed your medical records.
For more information, please read our New Patient Information pamphlet.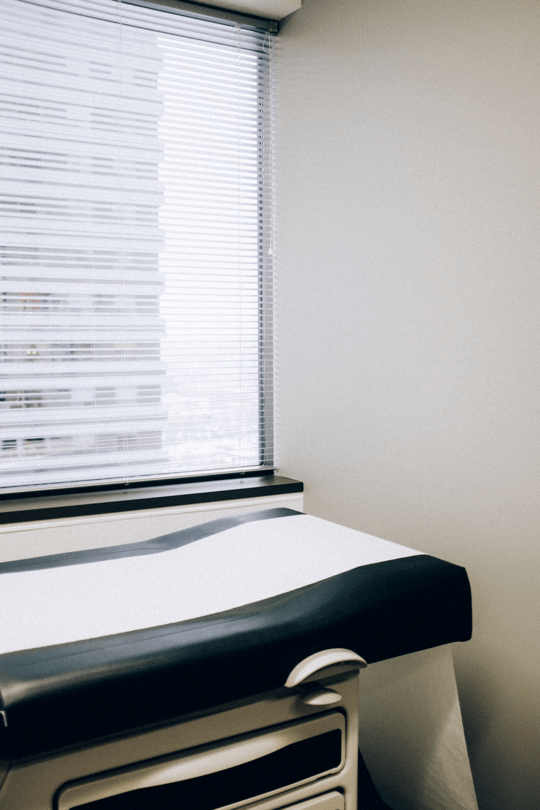 Immunization Record
Avoid school suspension by Reporting Your School-Age Child's Vaccines to Toronto Public Health:
Your doctor does not report the information after each vaccine.
You can update your child's immunization record:
Online: https://tph.icon.ehealthontario.ca
Fax: 416-338-2487
Questions? Call: 416-392-1250
Email: immunization@toronto.ca